Upcoming Events/Stuff to Do Calendar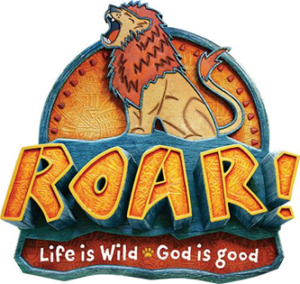 VACATION BIBLE SCHOOL
Christian Education will meet from 10:30 a.m. - 11:30 a.m. each Sunday. There are opportunities for all to be involved! Guests are always welcomed!

Sunday School - for age 3 through 5th grade
Confirmation - 6th through 8th grade
High School - 9th grade through 12th grade
--"In Depth Scripture Study" delves deep into scripture seeing to understand what the text meant to its first hearers as well as what it means for us today.
--"Tackling Today's Topics" gives members an opportunity to explore and discuss life experiences from a Christian and biblical perspective.
Youth Events
Throughout the year, Youth events are held to allow students to serve in Worship, to have fun and further grow their faith. Youth Sundays will generally meet from 11:30 a.m.—1:30 p.m. and start with a potluck lunch for all followed by a large group activity and then break out for small youth groups. Any student may participate and friends are always welcome. Here's the link for the latest youth offerings: LINK
PJ's and Prayers
Come in your PJ's for a fun-filled night. Our "Little Lutherans" (ages birth to 7) will b

e in the Youth Room with Bob, Larry and their Veggie Tale friends. The older youth (ages 8 to 13) will be in the Media Room with Hermie and Friends by Max Lucado. We wills serve a snack, grow in faith and have craft/discussion time. This is a time for families and parents are encouraged to stay!
Youth Ministry
Today's youth live in a challenging culture. Hectic schedules, high expectations, extra-curricular activities and scholastic pressure are just a few of the demands they face on a day-to-day basis. Calvary's youth program offers a refuge from this world, but also sends them back into the world to take the good news of God's love to those that need it. Our youth are engaged in worship, serving, fellowship and learning in a variety of ways.
High School (Grades 9-12)
High School students will gather for fellowship, games, devotion and prayer as part of Youth Sundays.
Special events throughout the year include the Winter Retreat, serving at St. Vincent DePaul, a movie and the Lock-In. All are invited! Friends are welcome!
Middle School (Grades 6-8)
Students at the middle school age level are a part of the confirmation program
.
Besides their the faith development through study and mentoring, Calvary's confirmation participants are offered opportunities for fellowship time where they grow relationships and connect with each other. Other activities include special events with the high school group and opportunities to attend various retreats throughout the year. The Middle School youth group generally meets as part of Youth Sundays.
Grades 3-5
The children's group enjoy fellowship, fun, and faith as they take part in group events designed as a precursor to our middle & high school youth groups. Through regular monthly gatherings and special events held several times each year, our children learn Biblical truths and develop a deeper relationship with Jesus. They also come to understand that church is a safe, fun place where they establish life-long friendships. All third through fifth graders are invited to come to the meeting during Youth Sundays. We encourage you to bring a friend!
Family Ministry
FIRM (

F

amilies

I

n

R

eal

M

inistry) is Calvary's ministry group designed specifically for families. FIRM is a group open to the entire congregation, friends, neighbors, and the community. This group has events and activities centered around growing the faith of your family through service projects, games, education, and more! Be on the lookout for more information on upcoming FIRM programs.
"But if serving the

Lord

seems undesirable to you, then choose for yourselves this day whom you will serve, whether the gods your ancestors served beyond the Euphrates, or the gods of the Amorites, in whose land you are living. But as for me and my household, we will serve the

Lord

." Joshua 24:15