Click HERE to connect to our Livestream.
Watch it live every Sunday at 9:00 a.m.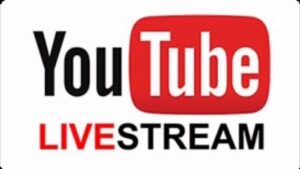 Our 9 a.m. service on Sunday morning is available each week via live stream. We invite you to join us for worship-virtually or in person.

Services are held on Saturday at 5 p.m. and Sunday morning at 9 a.m.
We are a Biblical and confessional Lutheran congregation. To learn more about the North American Lutheran Church, please click on the "About" tab above or the NALC logo below.
Meet Our Pastor – Reverend Kenneth Nelson
Pastor Ken Nelson's passions in ministry are preaching, teaching the Bible and finding new ways to connect people to Jesus Christ through worship, study, service and prayer. Pastor Ken is a graduate of the University of Minnesota where he studied accounting. He later graduated from Luther Seminary with a Master of Divinity and was ordained in 2000. Past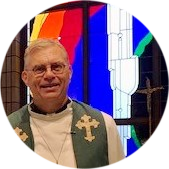 or Ken was called to serve in both Nebraska and North Dakota before joining Calvary Lutheran Church.
Pastor Ken and his wife, Marcella, have three daughters, Johanna Grace, Else-Marie, and Ingrid Ann. Outside his congregation life, Pastor Ken loves to play golf, ride his bicycle and spend time with his family.
Want to reach out to Pastor Ken? He'd love to hear from you. Here's his email: pastorken@calvarylc.com
Wednesdays during Lent at 7:00 p.m.
Maundy Thursday
April 6 at 7:00 p.m.
Good Friday
April 7 at 7:00 p.m.
Easter Worship
Saturday at 5 p.m.
6:00
"Foretaste of the Feast Podcast
Luther's Small Catechism Series
The Small Catechism: What is this? Answer.
Pastor Ken, Kyle Jones and Ben Blobaum co-host a new season and series on Martin Luther's Small Catechism. They talk about what Martin Luther's Small Catechism is, what's in it, why Luther wrote it, and why it's a book for every Christian in their life of faith and not some "textbook" for middle schoolers to learn for a few years and leave behind.
Click on the "Foretaste of the Feast" box below to access the podcast.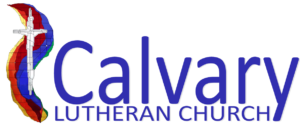 1750 N. Calhoun Road, Brookfield WI 53005