Senior Pastor – Pastor Kenneth Nelson

Pastor Ken Nelson's passions in ministry are preaching, teaching the Bible and finding new ways to connect people to Jesus Christ through worship, study, service and prayer. Pastor Ken is a graduate of the University of Minnesota where he studied accounting. He later graduated from Luther Seminary with a Master of Divinity and was ordained in 2000. Pastor Ken was called to serve in both Nebraska and North Dakota before joining Calvary Lutheran Church. Pastor Ken and his wife, Marcella, have three daughters, Johanna Grace, Else-Marie, and Ingrid Ann. Outside his congregation life, Pastor Ken loves to play golf, ride his bicycle and spend time with his family.
Director of Music – Gene Traas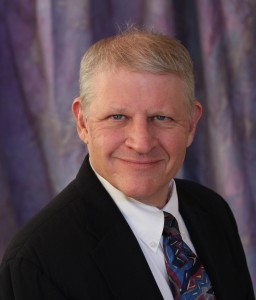 Gene is a native of Paterson, New Jersey. He holds degrees from William Paterson University and New Brunswick (NJ) Theological Seminary. He has spent over thirty years in the field of church music, directing handbell and vocal choirs and is a published composer of hymn tunes and organ works.Though classically trained, he also has a jazz streak in him, having played trombone and tuba under Thad Jones, and backing up Dizzy Gillespie. Gene began at Calvary as Director of Music in January of 2015. He is also the music director of "The King's Heralds", a brass ensemble that performs each January in New Orleans. In addition to his musical skills, Gene is an FAA-certified commercial pilot and flight instructor. He enjoys flying, but says that the hours are better in church music, and the odds of injury are usually lower. He lives in Waukesha with his wife Laura.
Director of Faith Formation – Kyle Jones

Kyle is a husband to Lauren and a father to their daughter Elliot. He grew up in the sunny south Florida city of Pembroke Pines, in between Ft. Lauderdale and Miami before moving to Austin, Texas. There he graduated from Concordia University Texas with a B.A. in Religious Education with an emphasis in Worship and the Arts through the Director of Christian Education program. He most recently served as the Director of Youth and Family Ministry at All Saints Lutheran Church in Arlington, Texas. His hope in ministry is that every child, student, and family would come to know, believe, and confess the Good News of the Gospel: that on account of Jesus Christ our sins are forgiven. He enjoys reading and writing and is a writer/contributor for
1517.org
,
ChristHoldFast.org
, and for various other online publications. Email:
Financial Secretary – Cindy Rooks

Cindy and her family have been members of Calvary Lutheran Church for over 25 years. During that time, Cindy has been involved in several committees and is currently a deacon and Sunday School Teacher. She and her husband, Rich, are the proud parents of two children (Katie and Austin) and two grandchildren (Jayden and RJ) whom they enjoy spending time with golfing, swimming, reading, "gaming", and Sunday dinners.
Communications Coordinator – Sue Rowe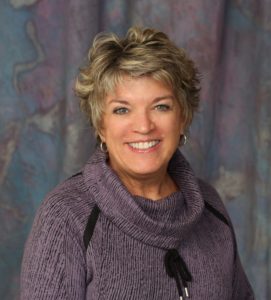 Sue
has been a m
ember of Calvary Lutheran Church for over 20 years. She has served as a m
ember of the Board of Deacons,
the Church Council, several Call Committees, is a ringer with the Bell Choir, currently participates on the planning team for Church Life events, and also can be found as a PowerPoint tech on the weekend. She is a graduate of Cardinal Stritch University with a degree in Business. Sue and her husband, Mike, have two grown sons (Justin and Bryan) who were both confirmed at Calvary. Retired after 30 years at Miller Brewing Company, Sue is enjoying her second career as Communications Coordinator at Calvary.
Administrative Assistant – Cindy Zilske
Cindy was born and raised in Davenport, Iowa. She has a husband (Bill) and two grown daughters (Amanda and Michelle). Her passion for reflecting God's love to all is what led her to Calvary Lutheran Church. She currently serves her home church in Waukesha as a Greeter, Communion Assistant and ringer with the Handbell Choir. Outside of hours Cindy enjoys cooking, baking, camping, hiking, fishing, roller skating and spending time with family and friends.
Youth Hospitality Coordinator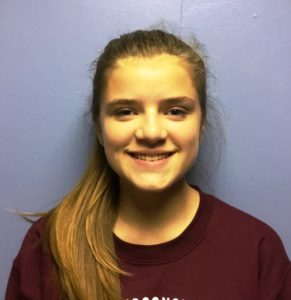 Natalie Anderson
Natalie is a junior at Brookfield Central High School. She is very active with the youth group and has gone on many trips such at camps, mission trips and winter retreats. She also helps a lot with vacation bible school.