Our VBS is going virtual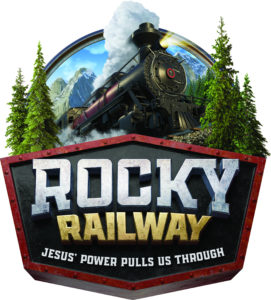 Registration closes July 13
Here's what it will look like:
Each day will have five separate pre-recorded videos for you to lead your child(ren) through at your pace and schedule.
An opening kickoff video.
This video will include an introduction to the Bible point and Bible buddy for that day, and it would include those VBS songs children love to sing.
A Bible story/lesson video. (10-15 mins)
This will also include an accompanying easy-to-do peel and stick craft.
A brief video introducing a game or activity your child(ren) could do get up and moving. (3-7 mins)
A brief video introducing the craft for the day. (3-7 mins)
This video will review the Bible story, Bible point, and Bible buddy, and would again include VBS songs.
Each registered family will receive a VBS Home Kit. The kits would include followings:
A VBS t-shirt in your child's size

A CD with the VBS music (one per family)

Craft and activity supplies

Anything else needed to participate in virtual VBS
In addition to these daily videos, we will host two outdoor events.
A kickoff gathering Sunday July 26 (time TBD). Families would sit together. We would introduce the VBS theme for this year as well some of the songs, and families would be able to pick up their VBS Home Kits.

A wrap-up gathering Friday evening (time TBD). Families would sit together and bring their own picnic dinner. Children would be encouraged to wear their t-shirts and we would review the whole week as a group.
These events would be totally optional. Attendance would be based on your comfort level and schedule.
You would be able to pick up your VBS Home Kits the week before VBS and there would be nothing you need to return to us.
Registration closes July 13