UPCOMING SPECIAL EVENTS
Saturday, September 15, 2018 - Faith Webbing Workshop
9:00 a.m. - 1:00 p.m.
"Gary Pecuch is a writer, speaker, faith coach and storyteller. He has been in congregational ministry since 1982, and has written two books on the importance of faith identity in and faith formation for youth through their families and congregations. He has spoken in congregations, at colleges and seminaries. He will be at Calvary the weekend of September 14th—16th. He will lead a workshop from 9 -1 PM on Saturday the 15th in Fellowship hall on the subject of "Faithwebbing: How to wrap youth and their families in a web of faith" and "Outcome Based Youth Ministry". This workshop will focus on the many (and surprising) ways we can help shape faith identity in our children. It is appropriate for youth, parents with children in school, as well as the "faith parents and grandparents" of our congregation who are a vital part of the "faith web." Gary will also speak at both our weekend services. Please plan to join us and invite others to hear this engaging discussion. Childcare will be provided for those attending the workshop.
Saturday, November 3, 5:00 p.
m.,
Sunday, November 4, 9:00 a.m.
DRAWN TO THE WORD WORSHIP AND ARTISTIC EXPERIENCE
Experience a "Drawn to the Word" worship and artistic experience where Wisconsin's very own Pasto
r
Paul Oman will paint a larger than life sized mural of a Bible story right before your eyes. This story will unfold in an artistic, musical, narrative and scriptural way during the worship. This FREE event is open to all ... come join us!
Calvary Connections
Each week we send out a e-newsletter which contains current updates and event information. You may access past newsletters by visiting our home page and clicking on the "Connections" tab near bottom of page.
Monthly Newsletter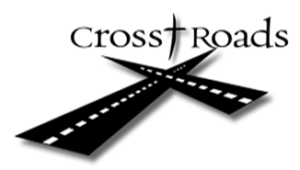 The Crossroads is our monthly church newsletter. You may access the current edition via the link on our home page. Prior issues are located on the Newsletters subpage of News & Events.